LISD phone lines are now working.

Due to last night's storm, LISD phone lines are currently down. Internet is working. Until further notice, please use email if you need to contact the school.
Good Afternoon! All parents will be receiving an email at 4pm today inviting you into Rooms, our new two-way communication found in the Lingleville App. Once you accept this invitation for your child, their classes will show up after signing into your profile at Lingleville ISD app. The email will look like the second image below and be from
noreply@edurooms.com
. Please let us know if you have any questions. Looking forward to chatting in Rooms!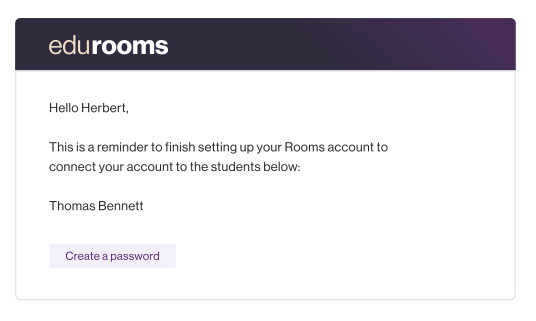 Cheerleaders will be selling tattoos Thursday and Friday morning in the cafeteria, starting at 7:20am. $1 each.

We are excited to be launching a new way to communicate with your child's teacher. This new app is called Rooms. Download the Lingleville ISD app. You may also access this through
https://edurooms.com/
. You should be receiving an email with your Magic Code that will allow you to connect to your child/children. This app will allow you to chat with his/her teacher, see all classes and much more. In our effort to improve communication, we feel this is a huge leap of progress. Feel free to call the school if you have any questions.
🚨Varisty Football Parking Tonight🚨 Please do not park on the North side of the football field tonight! With all of the rain we have experienced this week it is very soggy and muddy. Visitors will need to park either beside the church or on top of the hill. Thank you and go Cardinals!
Hello Parents and Guardians! Say "hello" to two-way messaging in the Lingleville app! The same district app now offers class streams, class announcements, and parent-teacher chat. Look for your personalized invitation to begin using this feature in our app today!
Due to weather and field conditions, Three Way notified us that todays Jrh football game has been cancelled.
Due to potential weather issues and wanting to ensure spectators and athletes involvement in Cardinal Pride Night we are rescheduling to November 3rd. This is also senior night and will still be a great event for our students.

If pick up plans change, you must contact the office to make arrangements. Teachers can only release students to the parent/guardian unless prior arrangements have been made through the office.
Junior High volleyball girls have their first district game tomorrow in Iredell @4:30. We will be leaving the school at 3pm. Due to Iredell not having a B team we will only be taking the A team girls. Thank you Coach wilson
Progress Reports are now available on Teacher Portal for grades 2nd - 12th.

Grandparent's Day Breakfast Friday September 8, 2023 6:30-7:30 Lingleville IDS Cafeteria RSVP Flyer is posted on website under News.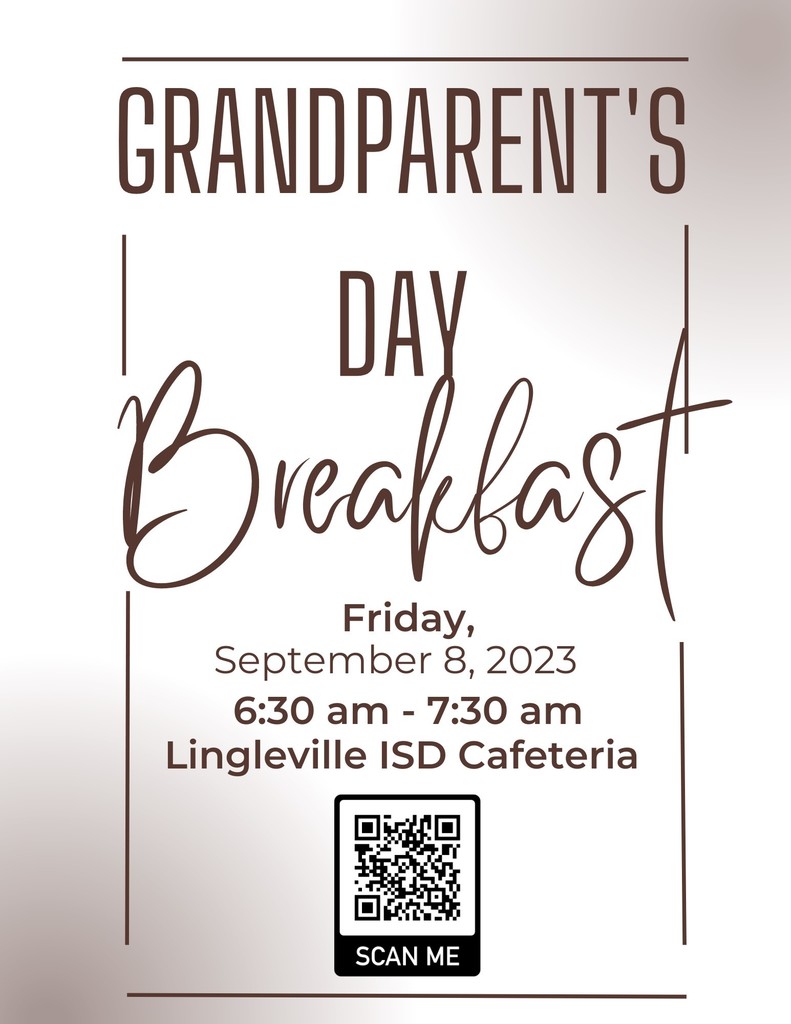 Everyone mark your calendars for this year's Cardinal Pride Night!! Come out and show your support for all our fall athletes. Enjoy an outdoor pep rally, and tailgating because anytime we celebrate our students it is sure to be a great time!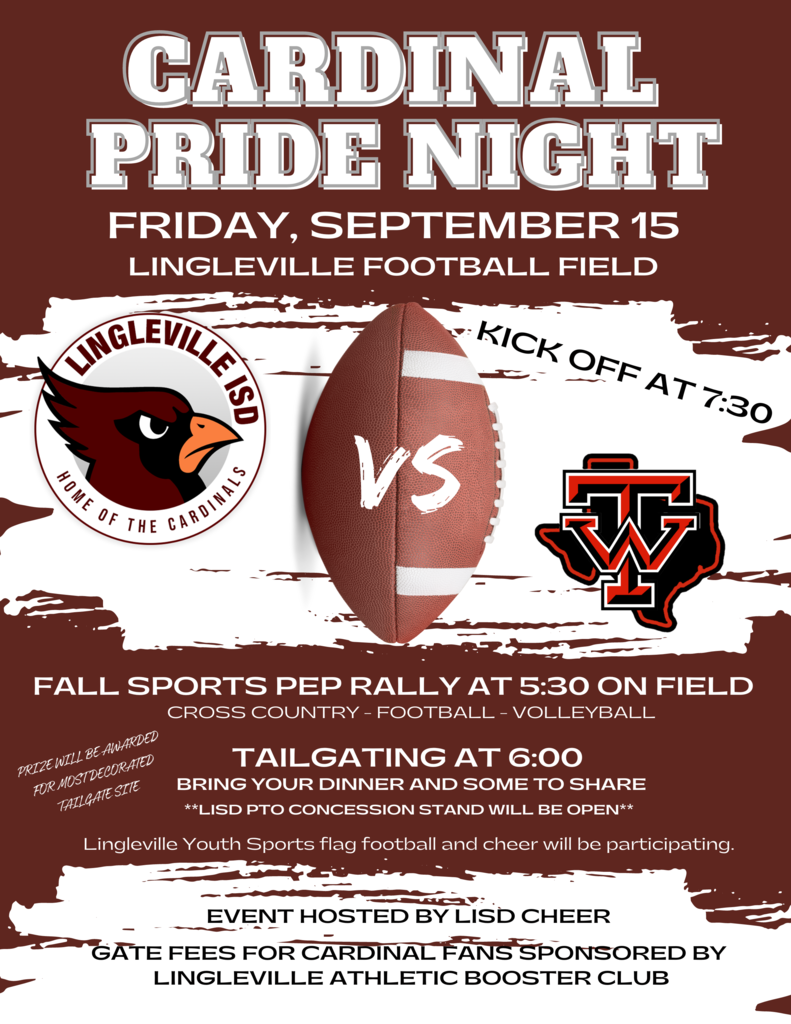 We have our first pep rally of the school year tomorrow beginning at 2:20pm in the High School gym. The theme is "Space" Cardinals are out of this World!! Come show our football and volleyball team some spirit!
The volleyball home game originally scheduled for tomorrow 9/1 vs. Strawn @5:00/6:00pm has been moved to Saturday 9/2 @11:00am/12:00pm. We apologize for the late notice and any inconvenience this may cause to your weekend plans.
Parents, please remain in your vehicle while in the pick-up line. Teachers will bring your student to the car and help them in. If you need to get out to help them buckle in, please pull up and over, out of the way to do so.

Pickup Line Instructions Line up In two lines for pick up only. JH outside line. Elementary/ Intermediate inside line

Saturday, August 12th, Azle Cross-Country Opener/Meet has been canceled.